WeChat is the largest chatting mobile apps in China,with over 1 billion monthly active users.[1][2][3] WeChat has been described as China's "app for everything" and a "super app" because of its wide range of functions ( Paypal + Whatsapp + bank + fund invest ).
WeChat (Chinese: 微信; pinyin: Wēixìn; literally: 'micro-message') is a Chinese multi-purpose messaging, social media and mobile paymentapp developed by Tencent (Unicorn).
How to set up WeChat on your phone
Download the WeChat app from the App Store. Watch out for potential copycats: the app's name is WeChat and it looks like this in the App Store:
After the app is downloaded, open it and click "Sign Up."
Type your phone number into the appropriate field.
Before you do, though, be sure to consider whether or not you will be using a Chinese SIM card while in China. Some visitors choose to purchase a Chinese SIM card upon arrival to allow them to stay in touch with their fellow travelers on the go without having to use WiFi. This is an affordable option that will enable you to continue using most of your apps as normal, although you will still need to install a VPN to use Instagram, Facebook, and other apps that are blocked in China. You can read more about setting up your phone for use in China here.
If you do plan on getting a local SIM card upon arrival, it may be easier to wait until you have your new Chinese phone number before setting up WeChat. You can still use your foreign number to set it up, but you will have to update the number associated with your account once you insert the Chinese SIM card, which can be a pain.
If you do not plan on purchasing a SIM card upon arrival, you can simply set up WeChat using your normal number. Be sure to select the correct country code based on your country of origin.
WeChat will send a text verification code to the number you used to register, which you will then enter in the space provided. If using your foreign number, be sure to download and verify your phone number on WeChat before leaving for your trip, as you will likely not have service when you arrive in China, which may prevent you from receiving the verification text.
Once you've verified your number, you will be prompted to enter your name and create a WeChat ID to finish setting up your account.
And that's it! You can now use WeChat to connect and communicate with other WeChat users.
How to add contacts on WeChat
To add other users, you'll want to head to the main "Chats" page, where you'll click on the small "+" icon in the upper righthand corner. From this menu, select "Add Contacts," as seen here: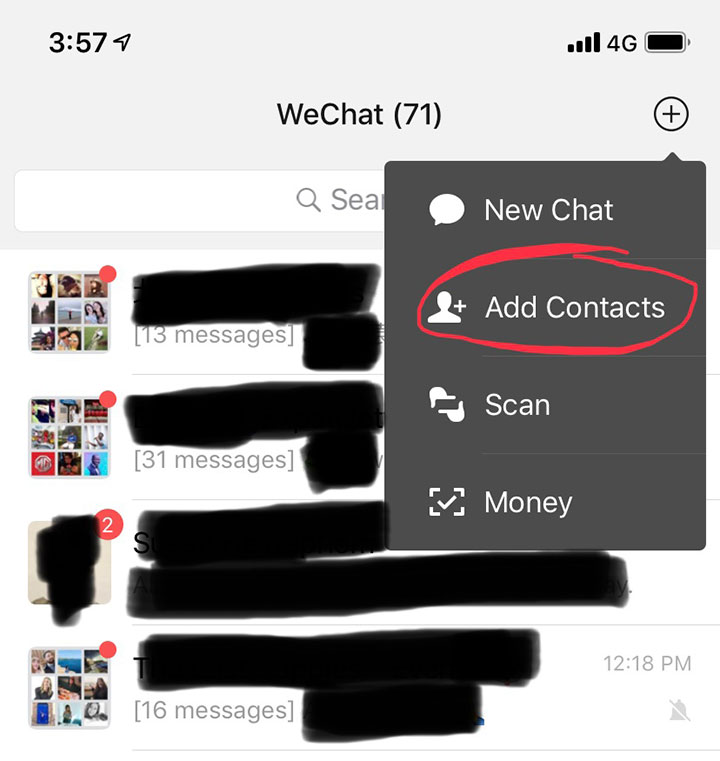 From here, you can search for contacts in a couple of ways. First, you can search for a user by entering their phone number or WeChat ID in the space provided at the top of the screen.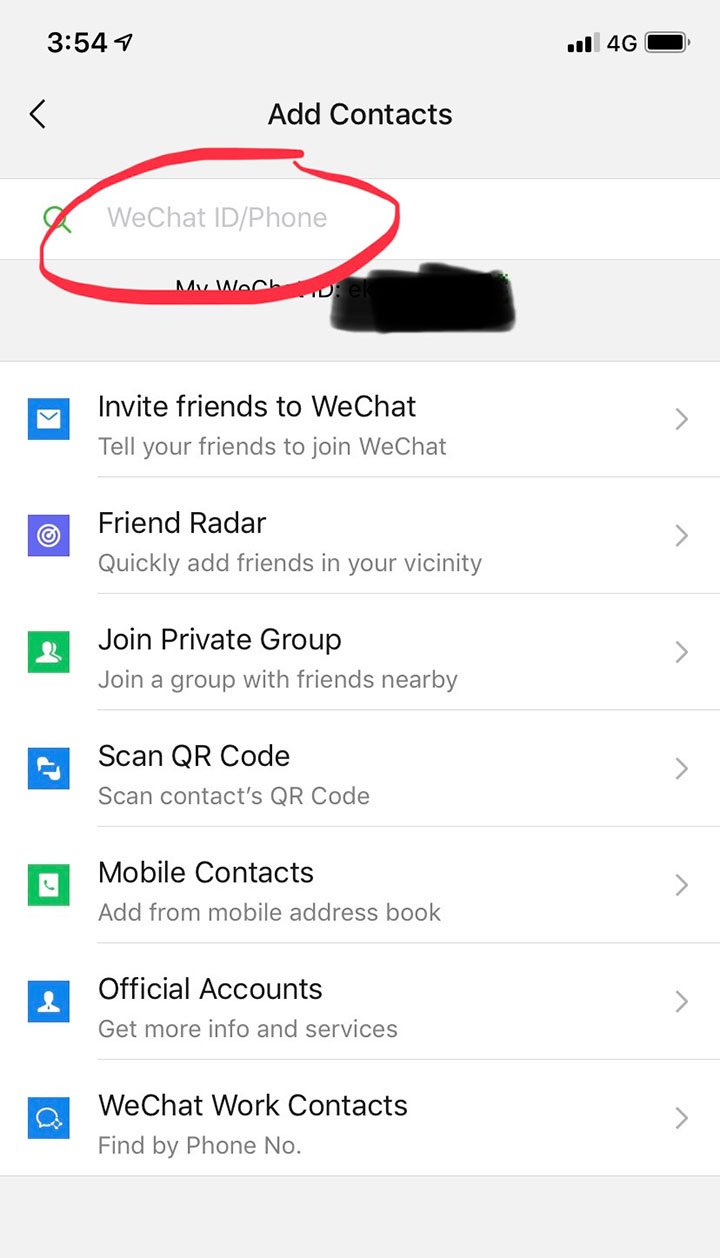 You can also add a user by scanning a QR code from their phone. To do this, simply select the "Scan QR Code" option from the menu.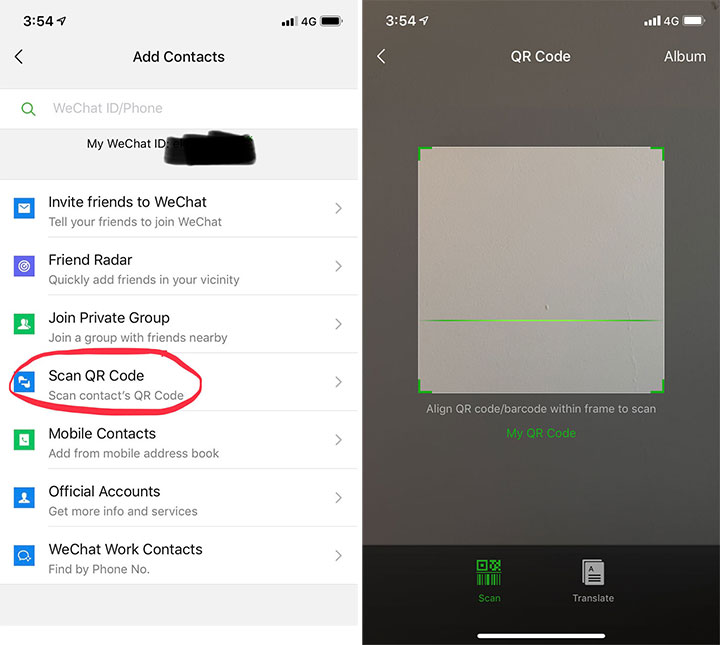 Then, position their QR code within the square in the center of the screen, and voila! You will be able to add them as a contact. If someone wants to scan your QR code to add you as a contact, select the "My QR Code" option in green from the scanning page.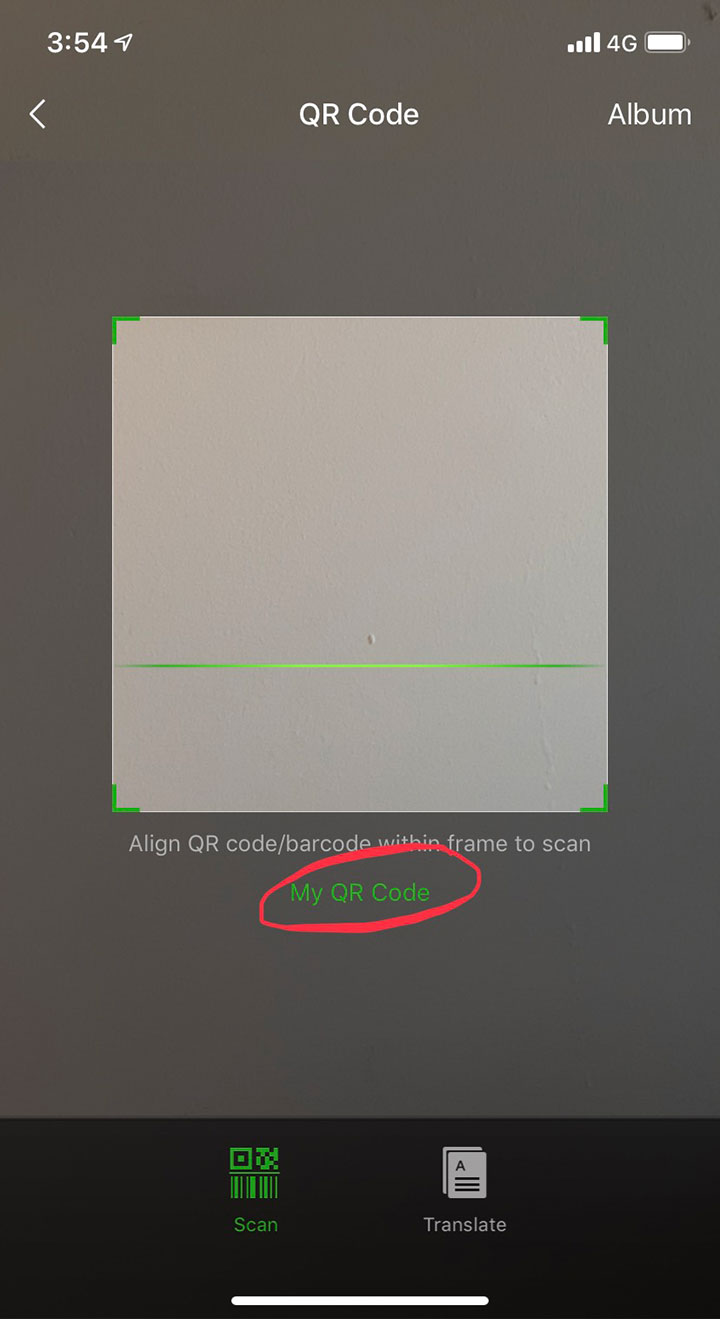 Now that you have some contacts on WeChat, it's time to start chatting.
Summary
Author Rating
Software Name
Operating System
Software Category
Price
Landing Page